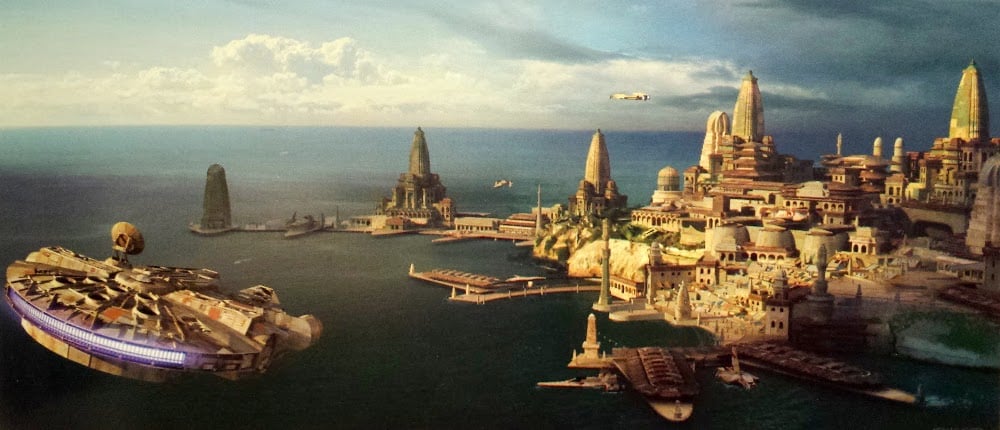 We hebben al weer een tijdje moeten wachten op nieuwe informatie omtrent The Last Jedi, maar de mensen bij Making Star Wars lijken nu wat nieuws te hebben ontdekt.
Zoals de meeste weten uit onze eerdere berichten zijn er voor de film opnames gemaakt in de stad Dubrovnik, Kroatië. Making Star Wars zou nu de naam van de locatie hebben ontdekt die geportretteerd wordt door Dubrovnik.

Last summer I was able to ascertain that a central part of the events that would take place on the world we saw filming in Dubrovnik would be the exteriors of a "Casino Set." The casino elements and interiors were to be filmed at Pinewood Studios.
While I do not know the exact spelling, I believe the planet to be called Canto Bight after having heard that name specifically several times from quality sources, always in relation to the subject of the Dubrovnik filming.
Niet alleen een naam wordt dus gesuggereerd maar ook wat voor set we precies tegen gaan komen, namelijk een casino. Het hoeft hier trouwens niet om de naam van de planeet te gaan, het kan ook de naam van de stad zijn. Star Wars News Net kwam met een wat oudere foto, die gemaakt werd tijdens de opnames, die zou bevestigen dat Canto Bright een goede optie is.
De mannen in onderstaande foto, die genomen werd in Dubrovnik, hebben namelijk op hun helmen CBPD staan. Volgens Star Wars News Net zou dit verwijzen naar de Canto Bright Police Department.
Niks is natuurlijk zeker, maar dit gerucht zou zomaar eens waar kunnen zijn.