Niet alleen Lego gaat aan het begin van Force Friday er vol voor, ook Philips maakte vandaag een aankondiging. Philips zal namelijk, nog voor de première van The Last Jedi, vijf nieuwe door Star Wars geïnspireerde scheermesjes lanceren.
'The range fuses Philips high tech innovation with the Star Wars imagination factory. The products within the range retain premium Philips shaving functionality whilst being themed around the iconic Star Wars movie collection.'
Echter, dat de nieuwe items van Force Friday niet goedkoop zijn bewijst ook Philips. De goedkoopste versie kost je 119,99 pond en de duurste maar liefst 329,99 pond!
Ook Firebox start goed met nieuwe Sphero's.
This Force Friday, there is some very exciting astromerch coming your way! Firebox is the launch partner for Sphero's new lines, which are guaranteed to be a firm favourite in everyone's Christmas stocking this year. The retailer is also launching a Star Wars themed Mystery Box for the occasion, too.
Van de genoemde Mystery Box zijn er maar in totaal 300 beschikbaar dus je moet er snel bij zijn als je hem wilt hebben. Wat er in zit is uiteraard een Mystery, maar je krijgt voor 90 pond aan waarde voor 49,99 pond. Daarnaast komen er ook nog een nieuwe BB-8, een R2-D2 en een First Order BB-9E, helaas ook weer zeer prijzig.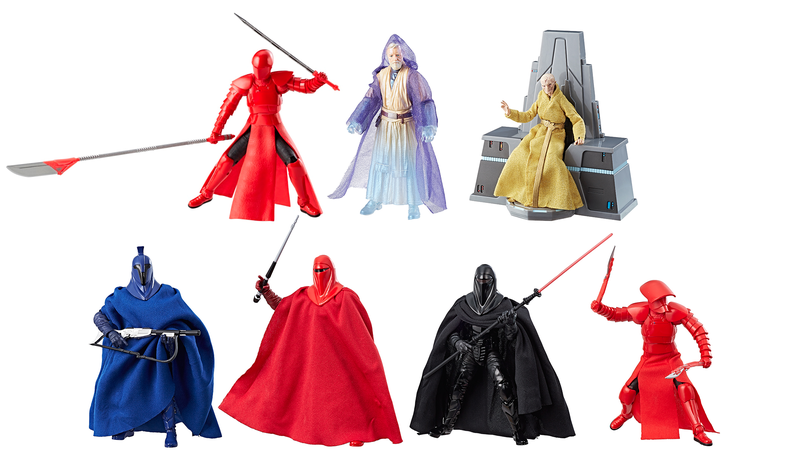 Voor Hasbro geld het zelfde. Ook zij komen dit jaar weer met indrukwekkende figuren maar ook deze figuren gaan je meer geld kosten dan normaal aangezien sommige per item $35,- kosten. Echter, de complete set zou ongeveer $80,- moeten kosten. Wel krijgen we een mooi kijkje op sommige nieuwe figuren uit The Last Jedi!
Ook zijn er weer een hoop nieuwe Funko Pop's, zo veel zelfs dat we ze hier niet allemaal kunnen laten zien.